Dear Fellow Rosarians around the world.
More than 500 Rosarians have now registered for "A Fairytale of Roses" in Denmark June 28th – July 4th, 2018.

IMPORTANT INFORMATION: If you haven´t signed up already, please note that you have 1 week left to register at the "Regular" fee of € 530. By March 1st the "Late" fee of € 660 will apply. You can see the number of attendees per country on www.wrc2018.dk – updated once a week.

Tours and accommodation.
It is also time – if you have not done so already – to sign up for the various tours offered in conjunction with WRC2018 and to book your accommodation while you are in Copenhagen. Some tours and hotels are nearly sold out, so please make sure you do not miss it !
To log back onto your registration account and add tours and/or hotel booking >>please click here<<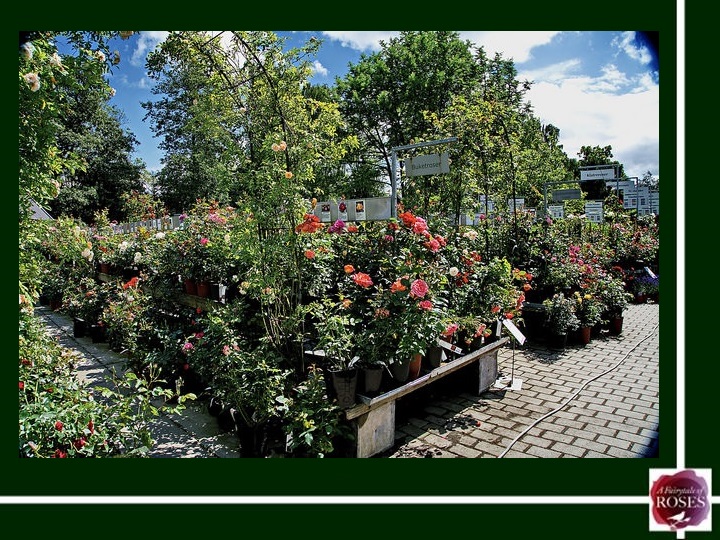 "Beautiful roses from a Rose Center near Copenhagen"
Come and join us in Copenhagen and in Denmark for the 18. WRC2018.
You will enjoy the Danish "hygge" (cosiness) and – among the many other Danish specialties – you will meet the Danes having developed a democracy based on equal rights, education and great opportunity for success in living.

The Danish rose gardens are a blend of royal gardens, public gardens, private gardens and allotment gardens. Naturally you will have the opportunity to see a wide selection during WRC2018.
Denmark is in many ways A Fairytale of Roses. Here – in the country with one of the oldest Monarchies in the World – Hans Christian Andersen wrote his fabulous fairytales.

"To flourish with joy, because that's all it can do, apart from drink the dew", to feel the soil´s nourishment, to create joy, to be accompanied by a fragrance that can cause even the strongest of men to fall from grace. The rose is a contradiction to science that attempts to explain nature's power and display. Neither philosophers nor physicists have managed to tap into the rose's allure in order to meddle with its spirit – about why the rose is the most beautiful of all the flowers. It just is!

A student of the Greek philosopher Epicurus once asked a couple of thousand years ago: "What is beauty?" and Epicurus answered: "Get up and go out into the garden. Here on the left is a rosebush. There you will find the answer."

Poulsen Roses is a fairytale, too. The Dynasty of Poulsen Roses is among the greatest Rose Breeding firms in the World. The Poulsen Roses are famous for durability, health, fragrance, beauty and color. Poulsen Roses are also known for names as 'Ingrid Bergman', 'Queen Margrethe', 'Victor Borge', 'Elaine Page' and of course 'H.C. Andersen' as well as Royal Castles like 'Rosenborg', 'Kronborg' and many others. During WRC2018 you will see how this fairytale lives today.


We are so much looking forward to having you here as our most valuable guests!